Highlights
—Glowacki controlled and backed up Huck over the first five rounds, firing his left over solid rights to the head, chest and body. Glowacki buckled Huck along the ropes with a right to the temple prior to the bell ending the first and was hurt twice in the third.

—Huck's sixth-round left hook dropped Glowacki on his back, but Glowacki rose, recovered and fought gamely and evenly for the remainder of the round.

—Huck went down from a left hook and straight right hand in the 11th, and after recovering, Glowacki nearly knocked Huck through the ropes as referee David Fields waved an end to the bout at the 2:39 mark.
Polish southpaw Krzysztof Glowacki twice dropped Marco Huck in the final round for an 11th-round knockout that foiled Huck's attempt at a record 14th defense in the 200-pound division at the Prudential Center in Newark, New Jersey.
Glowacki controlled the action for the first three rounds, but Huck roared back in the middle rounds and gained a sixth-round knockdown of Glowacki, who landed flat on his back on the canvas.
After back-and-forth action throughout the next few rounds, Glowacki took control in the 11th.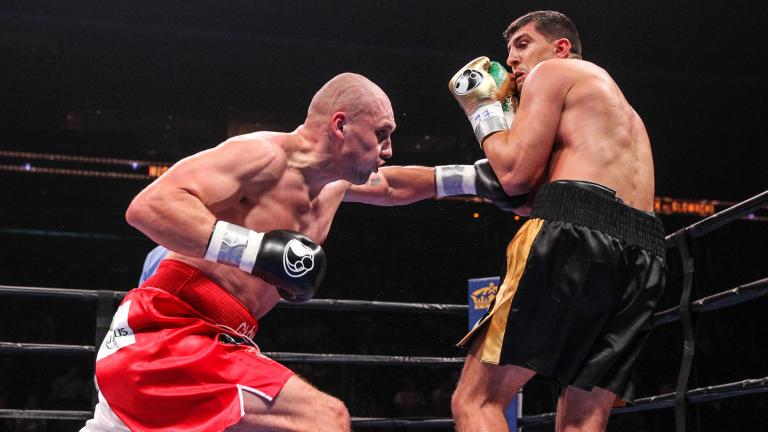 Huck went down in a neutral corner from a left hook-straight right hand combination, but was able to return to action. But Glowacki was on him yet again, driving him through the ropes with an eight-punch combination before referee David Fields waved an end to the bout at the 2:39 mark
Huck had shared the record of 13 title defenses with Johnny Nelson, having first won the title by unanimous decision over Victor Emilio Ramirez in August 2009.