Shawn Porter outlasts rugged Adrian Granados, injures hand.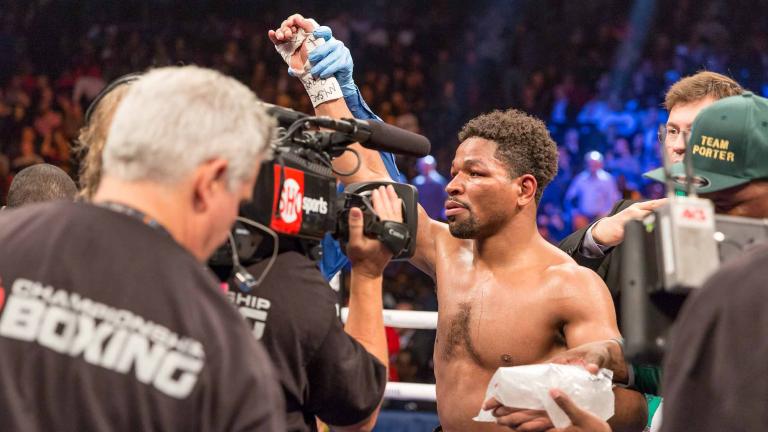 Shawn "Showtime" Porter knows only one way to fight and that's coming straight ahead with full fists of steam. It's pretty much the same way Adrian Granados fights, too. Porter likes to suffocate his opponents, mixing in a little mauling and wrestling. It made for an interesting give-and-take, action fight.
Referee Gary Rosato's blue shirt had dark blotches, drenched in the 10th round from breaking the two up so often.
Porter simply was too strong, winning 117-111 on judges Julie Lederman, John Stewart and Kevin Morgan's scorecards.
In the third, Porter had Granados swelling up. To his credit, Granados withstood Porter's assaults, and with his back against the ropes, tried going firepower-against-firepower. In the fourth, Granados' tactics changed at the outset. But he couldn't change who he is—and that surfaced again in the last minute of the fourth when he tried going punch-for-punch with the stronger, faster Porter.
It made for a great exchange, though it began zapping Granados of his strength.
By the sixth, Granados' work rate fell off. His hands were down. He literally ran away from Porter near the end of the round, somewhat defenseless. By the seventh, Granados had little on his punches. They may have landed on Porter, but like a bull, Showtime walked through them showing little effect.